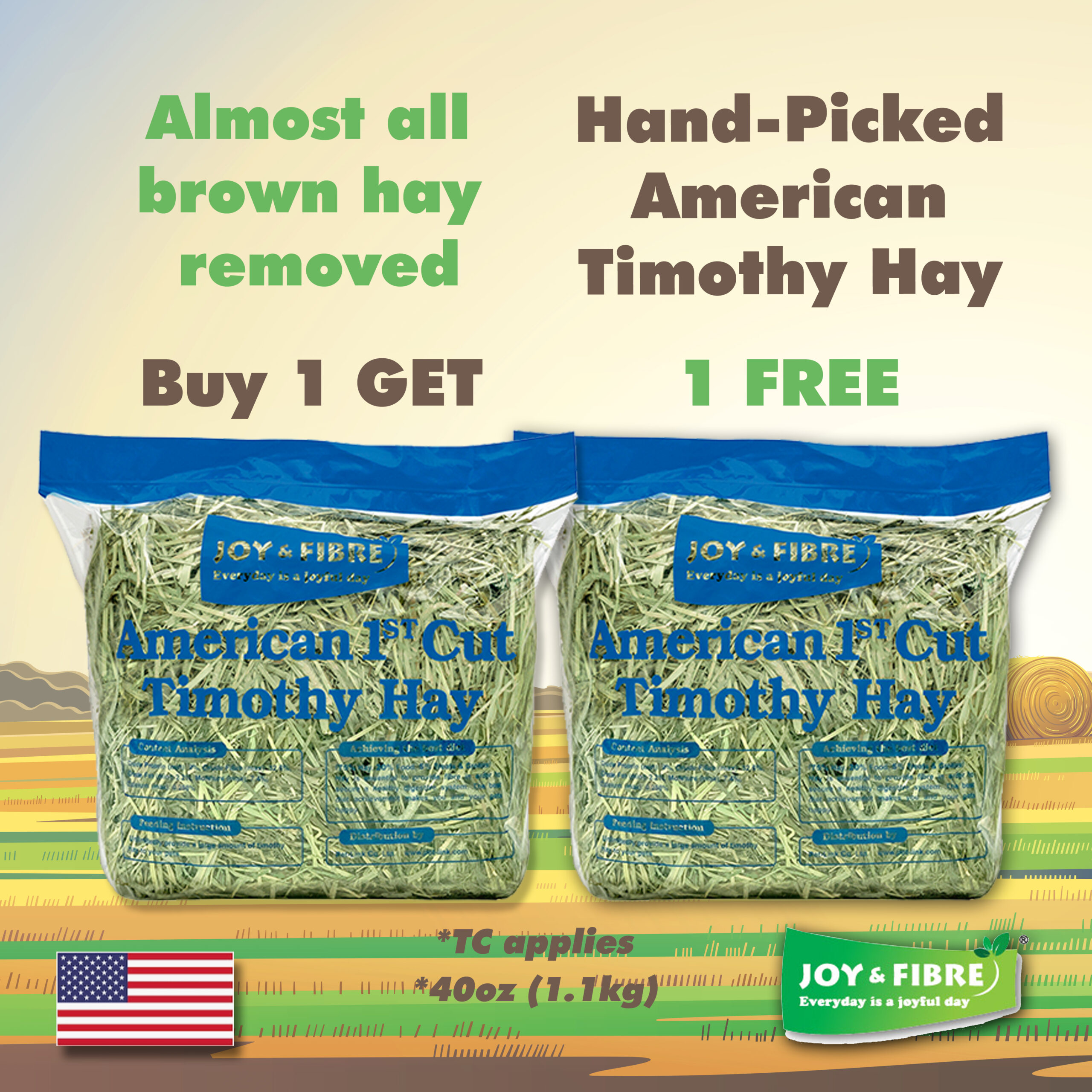 Joy & Fibre American Timothy Hay Promotion
Xmas comes early to all rabbits & their owners!!
Joy & Fibre is offering a 1-for-1 American 1st-cut Timothy Hay 40oz (1.1kg) Promotion now!
While stocks last!
Joy & Fibre has painstakingly hand-picked the hay and removed almost all brown dried hay so that your pets can enjoy the freshest & greenest hay! With this 1-for-1 offer, you are getting DOUBLE the goodness! Wait no longer before stocks run out!
This is an exclusive REIN online offer!
To place this order, please visit https://www.reinbiotech.com/joynfibre-timothy-hay-promo